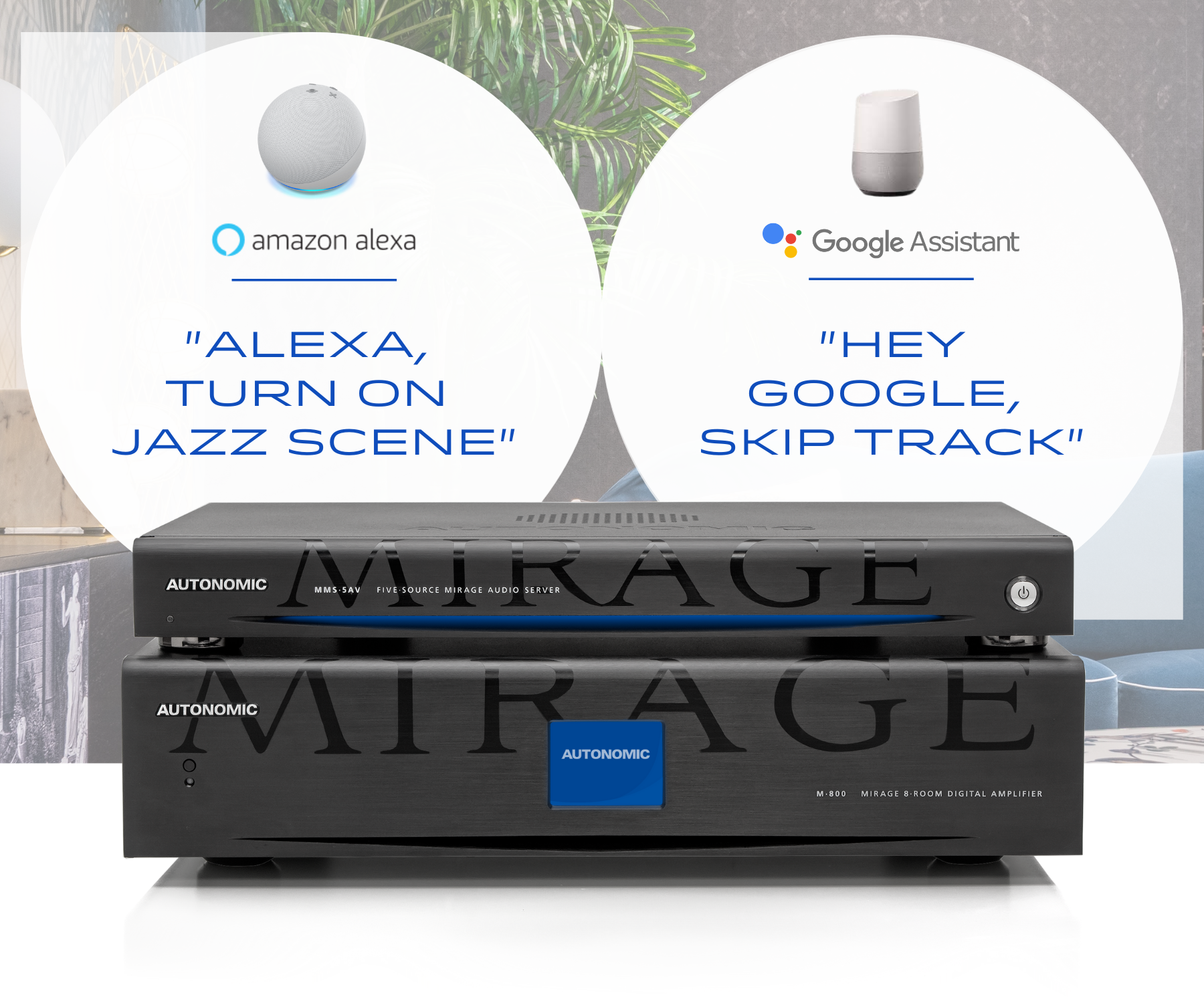 The eSeries Mirage Media Servers and Amplifiers work with popular Alexa and Google Home voice control devices for speak easy control of a user's music. All new and existing eSeries Mirage Audio Systems running firmware version Mirage OS 6.1+ have the ability to control basic transport commands such as play, pause, and skip track through verbalized cues. Users can also recall a previously created scene or trigger power and volume controls of Mirage Amplifiers.
Advanced commands on Google Home accommodates the ability to seek, shuffle, repeat, recall favorites, and switch to other sources available on the Mirage Amplifier.
Set up is convenient and easy to add as an additional control option for eSeries Mirage Audio System. Follow these three steps to start controlling with voice now.
Step 1 - Configure the Mirage Audio System
To start, access the system configuration page to ensure all new and existing eSeries systems are properly configured and operating on Mirage OS 6.1+.
Step 2 - Establish a TuneBridge User Account
Create a user account and discover devices on your network. This is required to link the voice device skill set. New user accounts can be created here and the setup guide is available for download here.
Step 3 - Add the Skill to the Voice Device
Open the Alexa or Google Home app for iOS/Android to add the Mirage Audio System skill set. Login to the TuneBridge account to link devices.
Control Music with Voice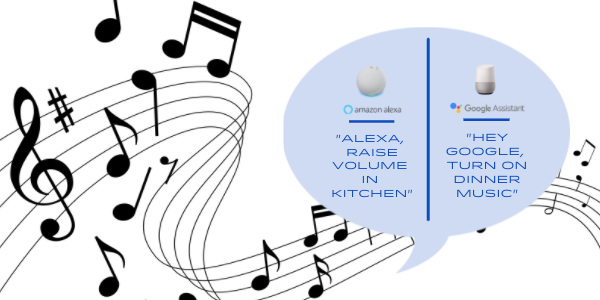 Speak to Alexa or Google Home Assistant to power on a zone, recall a scene, skip track, and so much more.
Setup Guides & Support
For more comprehensive setup guides, download Voice Control with Amazon Alexa or Google Home Assistant. To confirm what firmware clients systems are currently operating, visit the Autonomic Dealer Zone. Voice control is compatible only with eSeries products running firmware version 6.1+. For any technical questions or troubleshooting assistance contact technical support.