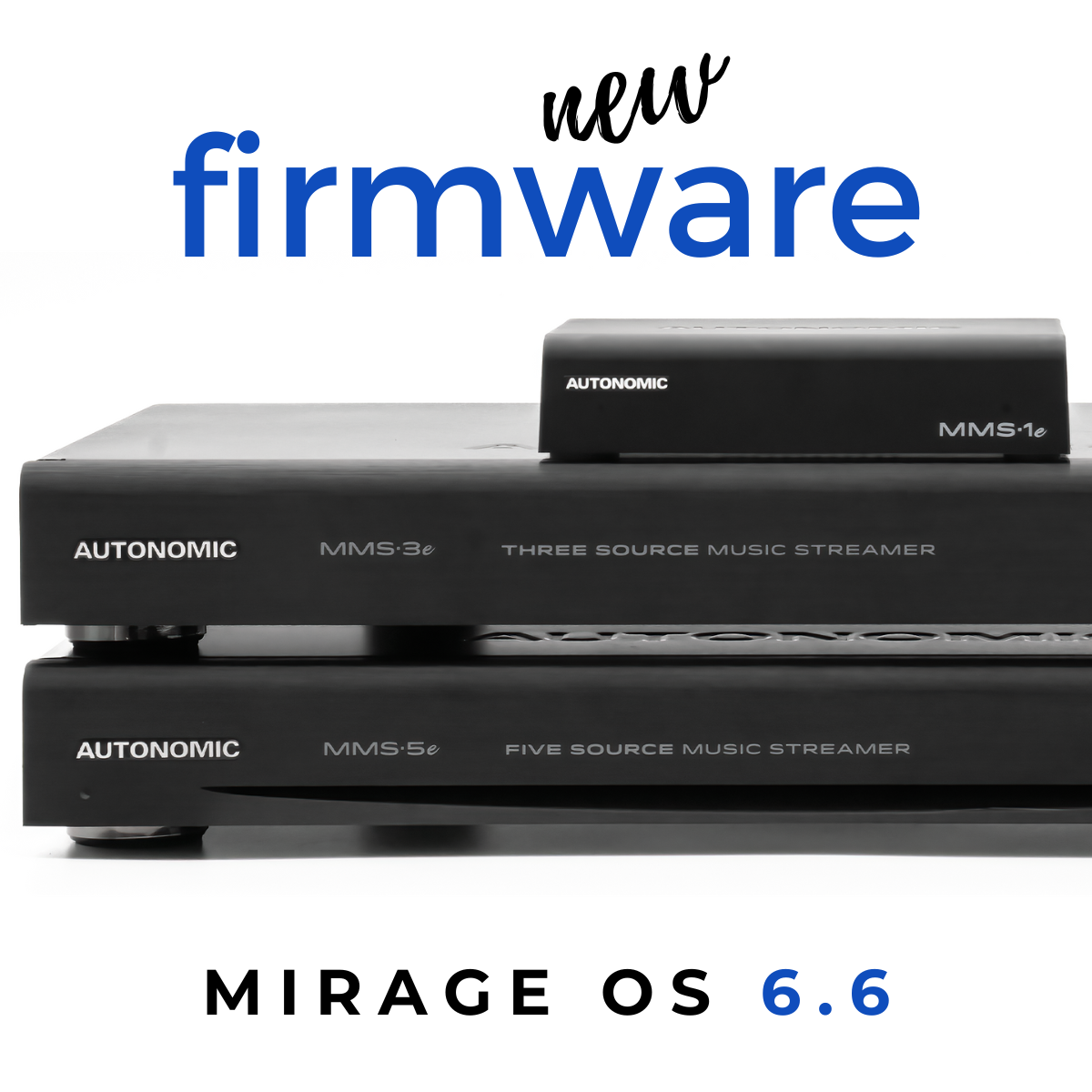 Introducing Mirage OS 6.6 for all eSeries MMS models featuring improved search and performance enhancements in many of our natively supported streaming services.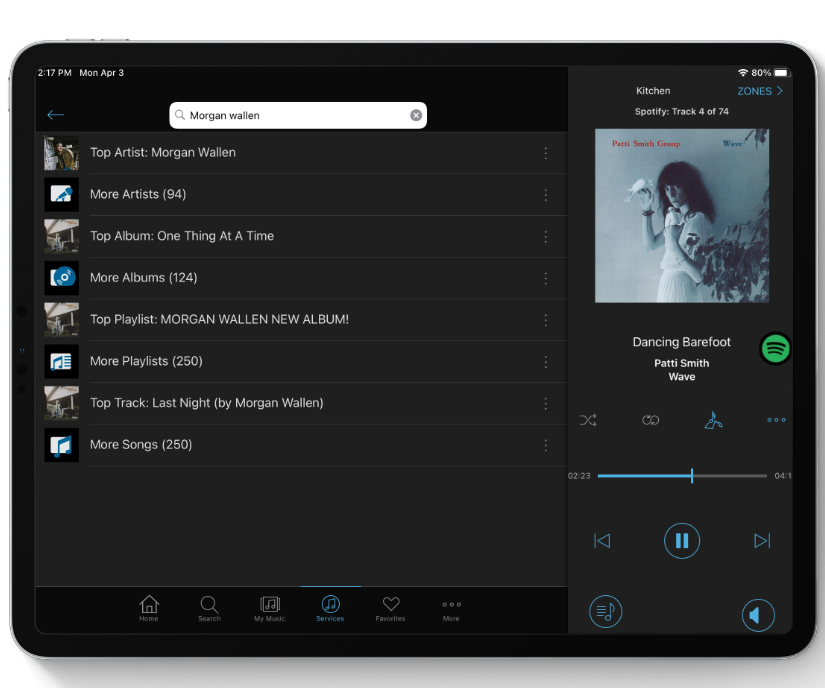 Now users can easily search within any streaming service with results that callout the top selection per category (i.e, Top Artist, Top Album, Top Playlist, and Top Track). This eliminates excessive tapping, making it easier to play music.
For eSeries MMS systems with an Advanced Music Bridge (AMB-1), Mirage OS 7.2 is available to deliver the improved experience of Mirage OS 6.6 with additional improvements to Apple Music and Calm Radio. Once the firmware update is initiated, the MMS will auto-push the update to the AMB-1.
View the release notes available for Mirage OS 6.6 and 7.2. Activate the update by logging in to Dealer Zone or the MMS Configuration Settings.