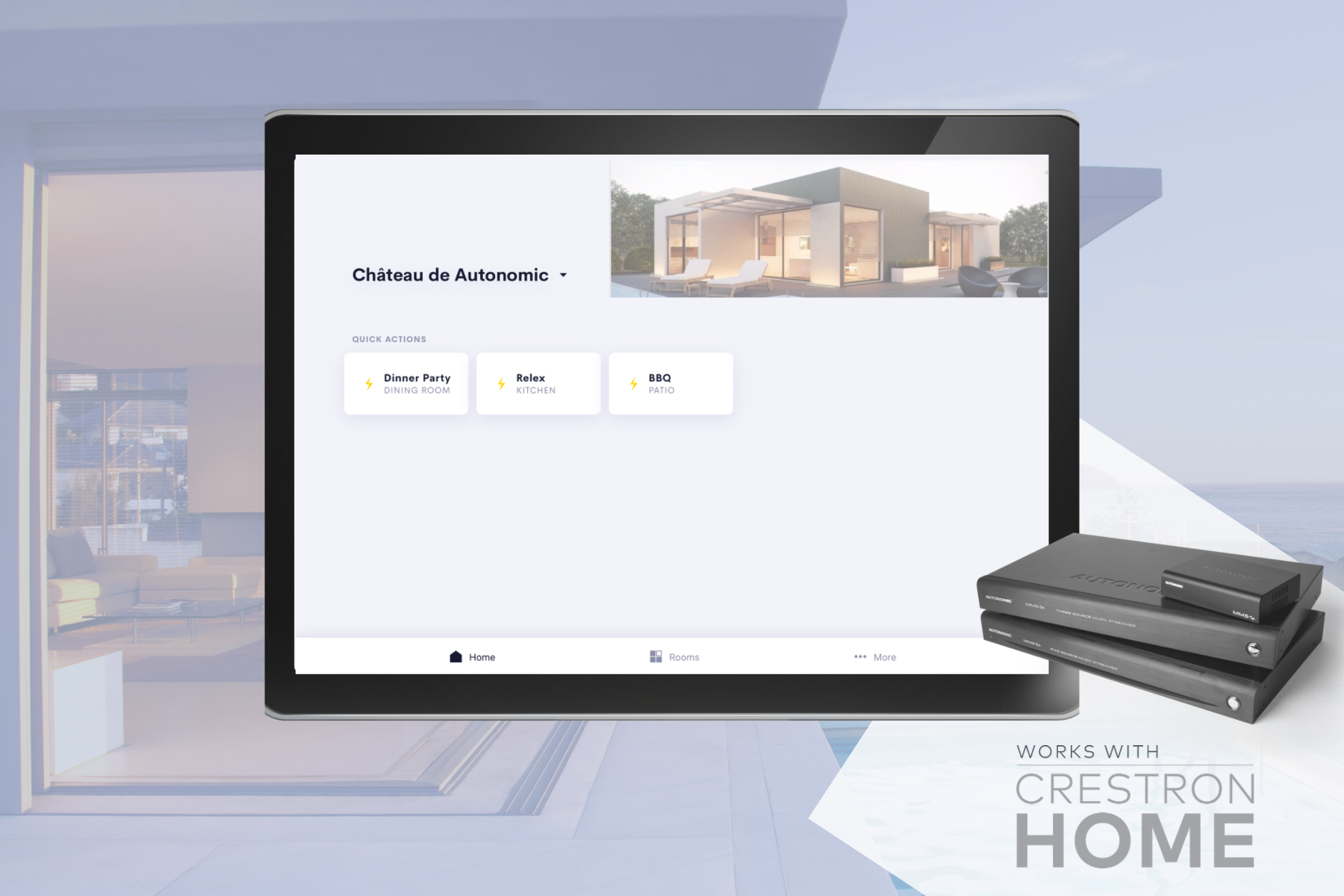 In partnership with Control Programming LLC, a new extension driver is now available to improve the Crestron Home experience when integrating a MMS music server in a Crestron Home system. In addition to direct browsing capabilities, Crestron integrators can now add the ability to recall favorites and playlists from the MMS for quicker access to playback music from the Crestron Home UI. Users can simply create their music favorites and conveniently recall them via Quick Actions or the new favorites tile on the Home/Room page.
Additionally, this functionality can be integrated into a Crestron Keypad for seamless one-touch access to favorite content from our many supported streaming services or local content.
The extension driver is available to all Crestron Home integrators directly from the Crestron Home Setup under "Pair Devices" for all CP4+ processors. From there, select Drivers, then Media Player, then Autonomic to add the functionality to the system.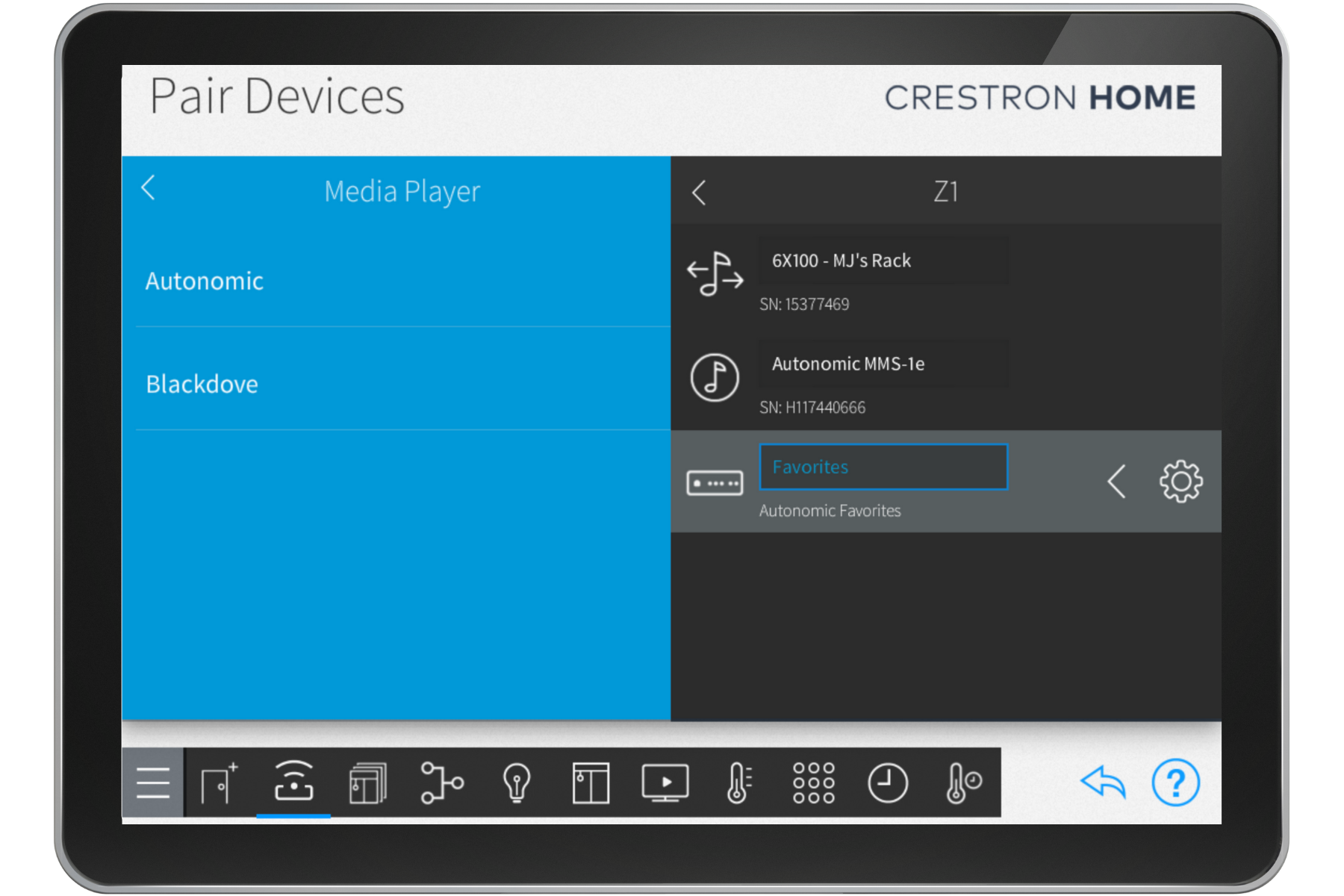 The driver is also available to download for free from Control Programming LLC here*. (*Redirects to Control Programming LLC. Must be a registered user to download the driver.)
Full release notes are available here.
Autonomic is a long time integration partner of Crestron systems. This new extension driver for Crestron Home displays our commitment to the Crestron community to provide best-in-class user experience for music controls with our award-winning MMS Mirage Media Servers. To learn more about setup best practices with Crestron Home and the MMS visit the Autonomic Knowledgebase.